It's at the point where I have a hard time putting down my needles. I can tell that something exciting will happen in 10 minutes-no, 5! One more row and I can start decreasing!
Yeah, right,
thinks the sweater,
Keep on dreaming.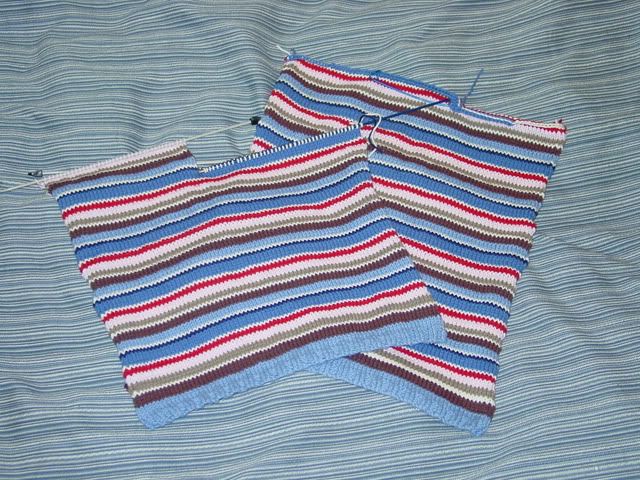 Let me interject here that these pictures were taken on a borrowed camera, which I clearly do not know how to use. The stripes below the garish red color are actually a pale pink, not a washed out cream. When I first glanced at the pictures I couldn't figure out what was making the colors so bizarre. The camera is fancy enough that I would be able to correct this problem were I knowledgeable enough to use the manual settings.
This is a closer view where you can see the split for the neck and collar: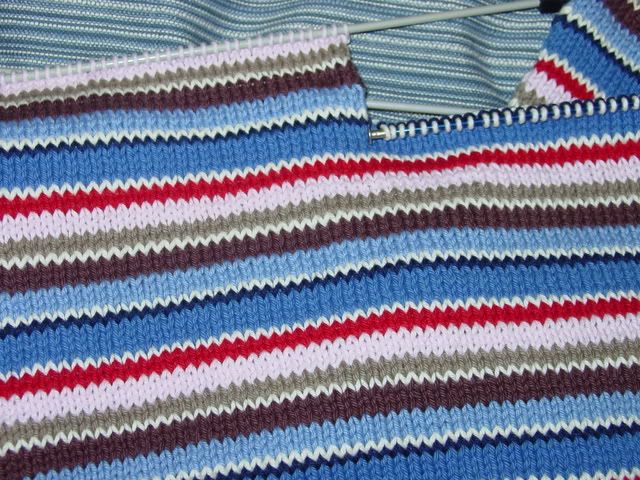 I'm using Rowan yarn instead of Debbie Bliss yarn, but the colors are pretty much identical to the pictures in the
book
. Although I do keep catching glimpses of purple in the brown skeins...