What can I say, opposites attract. Sure make a cute couple, though, don't they?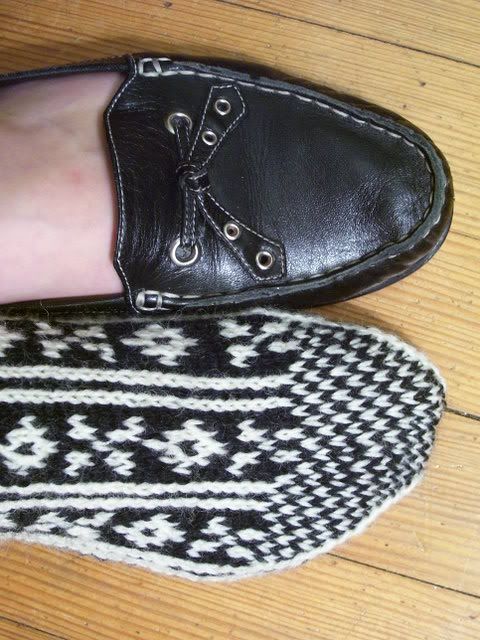 I love the way this toe shaping fits my foot. I love how the the checked pattern feels on the sole of my foot and makes it want to wiggle around. I love how I decided to graft the toe closed with only the black yarn, so the band of black continues all the way around the foot. I love how I have another stocking to knit, and I can make the second better than the first. I love how I have homework, and my homework is knitting.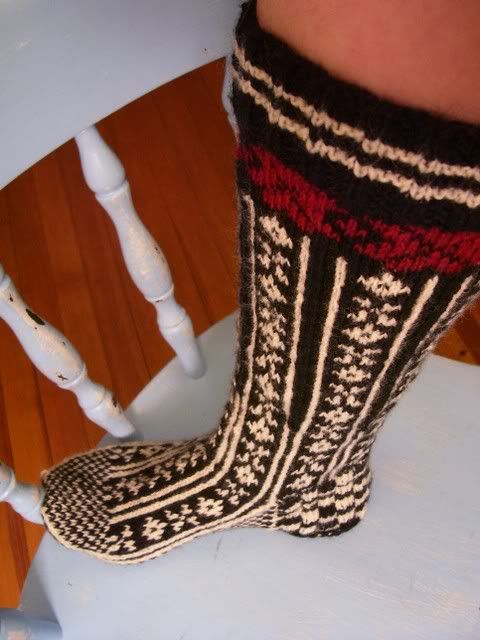 A demure lady crosses her ankles, not her legs. And then takes a picture to post on the Internet and prove her virtue.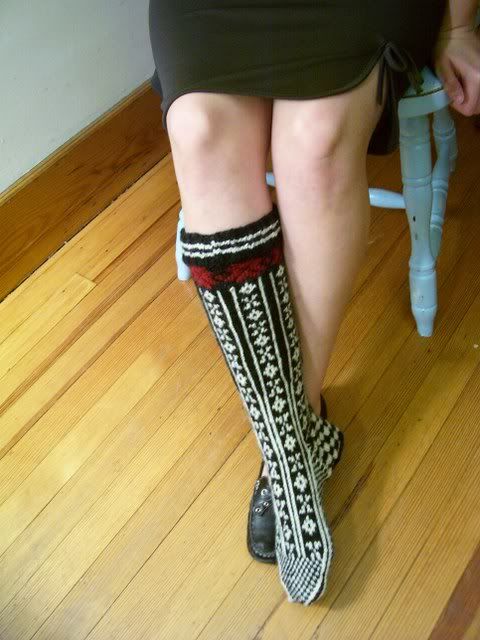 (Taking that last photo was
extremely difficult)
Question: what am I supposed to do with the ends? I wove in the ones from the ribbing along the top, but once I'm into the stranded knitting it seems pretty difficult to get around all the floats. Any ideas? Do I just trim them short-ish and let them felt? Will that even work if half the wool is machine washable? Tie off the ends on a random float nearby?