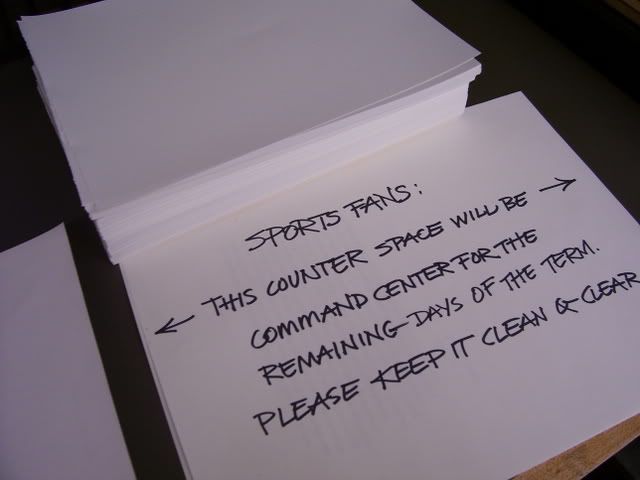 I love terse, handwritten messages. During high school my choir director wrote a sign that said:
Piano movers,
Leave piano in office.
(arrow to the right)
Leave bill on desk.
Patrick T____
A few days later I asked if the piano had been delivered. He inquired as to how I knew there was a piano coming (apparently he forgot about leaving a sign out). It hadn't come yet, but once it did arrive I got to keep the note. It's on my wall at home and I think it's the funniest thing I own. Part of the reason I like it so much is that it never occurred to me that a job existed which was entirely devoted to moving pianos. Don't you think that's great? I should ask Barry about keeping this sign once the term is over.
Barry finished dividing the type into pages before class, so today we started printing. About time! We have two identical machines that we're using for this project. When I pulled the proof on Tuesday it was on the small hand-cranked machine,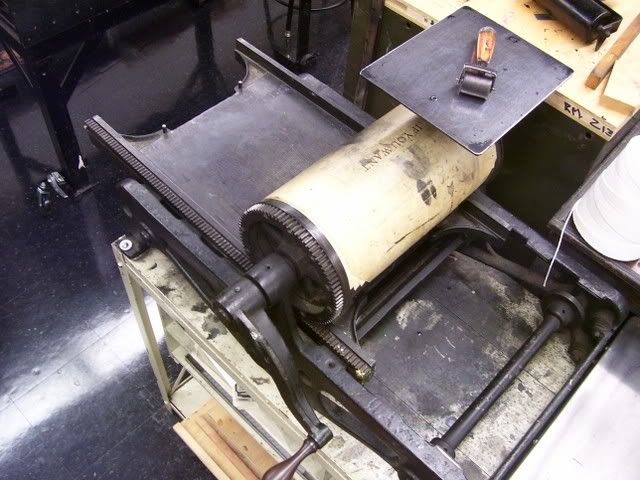 but now we're using monsters!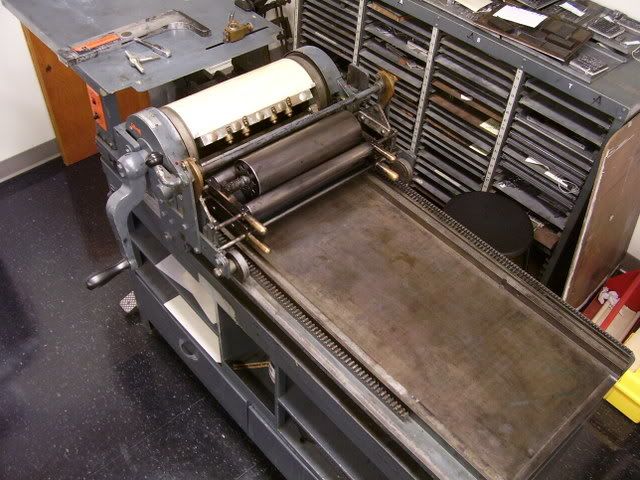 The first machine had furniture set up the other day, so David started right in correcting all the missing letters.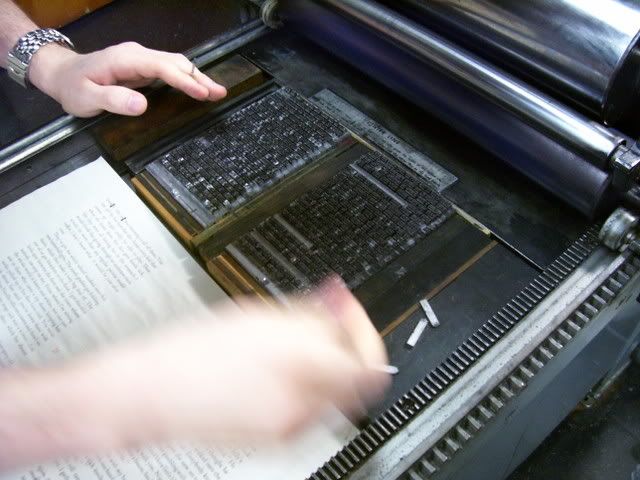 Arielle was my printing buddy today, and he made a diagram so we could duplicate the furniture exactly. Arielle has awesome handwriting, by the way. It's neat but it has character. It reminds me of
Danny Gregory's
handwriting, although that could just be because they both label everything. I love drawings with labels and notes.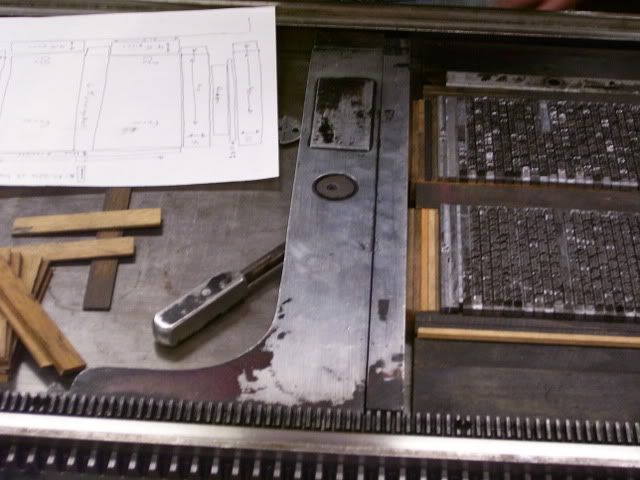 We spent about two and a half hours in preparation, and then in the last thirty minutes of class we printed out our stack of pages. We printed pages 16 and 17, which will be in the exact middle of the book. I took a short video on Mo's camera while we were printing, so I'll be exploring the best way to get that online. This picture looks grainy (at least on my screen) but if you click on it you can see the type clearly and read part of the story.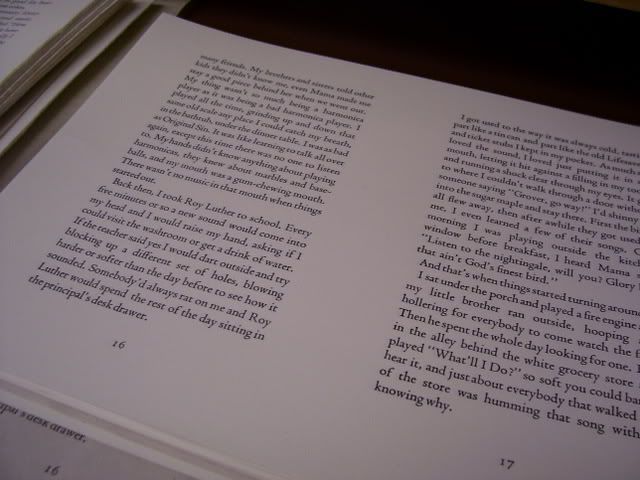 After we finished we put our completed pages in the drawer for the project. I'm terrified that a pair will come in to print and they won't realize that they should start with paper that's already been printed on one side. As we finish printing each set of pages we're marking the dummy, but it would be easy for a group to forget about checking the opposite side.