Sometimes looming deadlines help me start working.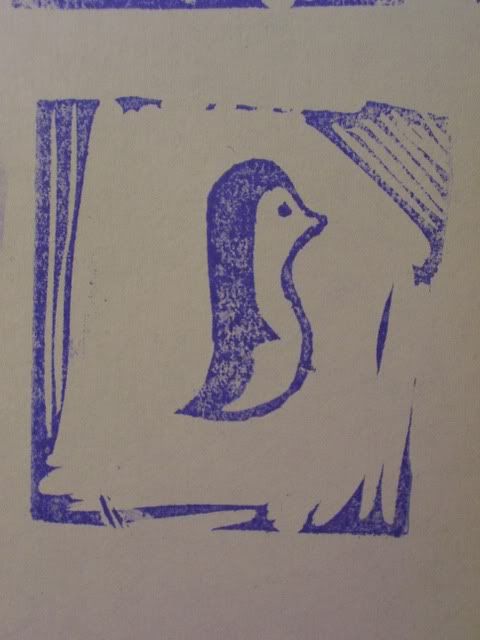 And sometimes I make rubber stamps instead.
In my defense, there is no way that I would have accomplished anything at the studio in the short amount of time I spent on this, and as soon as I finished I started doing work.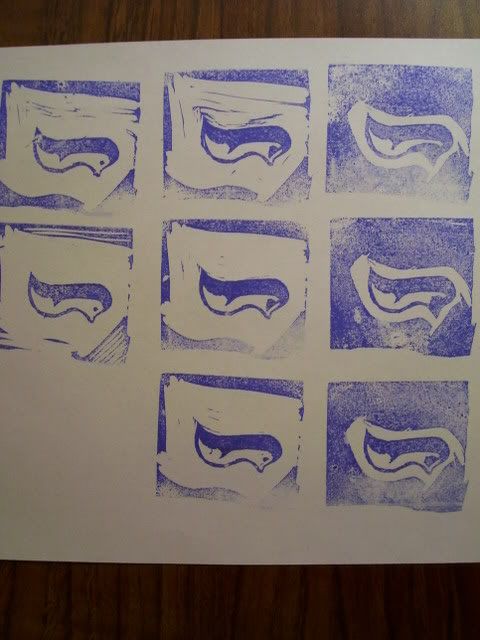 I am not entirely pleased with how the penguin came out, but at least now I have a better idea of what kind of images would be appropriate. I'm taking as my model a still life of onions that was carved and stamped on the cover of a hand-bound recipe book. I wish I could remember where I saw the picture of it, I was drawn to it at the time.