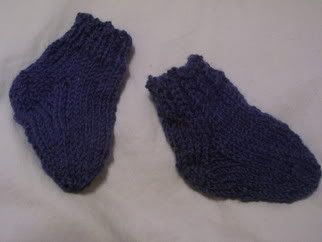 Finished baby socks! After a bit of stretching, they're even nearly the same size. And now for a laugh, the baby sock next to The Sock that Ate Manhattan: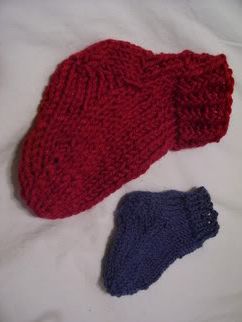 And now with my hand for scale: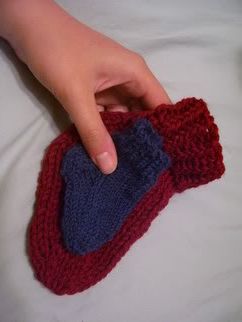 Starting the first one was tricky; I had to do it three times before it felt right. I made a few mistakes on the first one, mostly due to counting problems. But the shaping managed to come out right, so I'm satisfied. The second sock was smooth sailing, besides one minor mishap with a knit/purl confusion. I caught that early on, though, and I even managed to pull out the right number of stitches and fix the mistake without reworking the entire sock. I'm generally a tight knitter but managed to loosen up the second time around. Somehow it still came out smaller than the first one-those extra rows must be to blame.