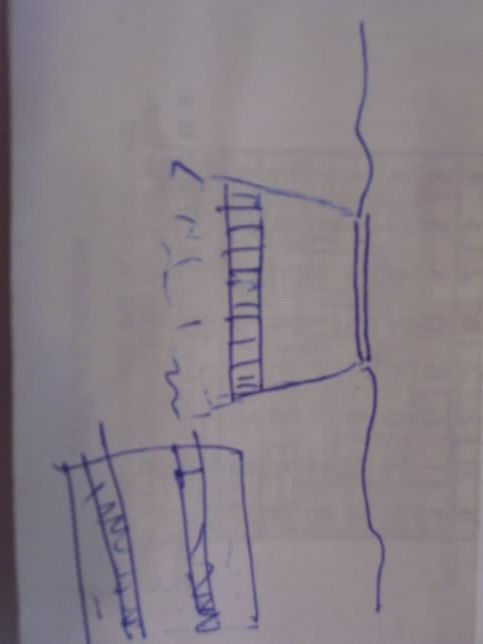 This is my plan for an apron with an inset scrap border. My other idea was to make a Chinese Coin quilt, which is the smaller doodle on the lower right hand side.
QuiltBus
has a huge selection of quilt block patterns online, including the Chinese Coin pattern
here
, which might give you a better idea of what it would have looked like. After sewing everything together I realized I wouldn't have had enough to make a quilt anyway. My plan is to make a small size that I can quilt by hand, but I'd want it to be only a little shorter than this length, and with two stripes: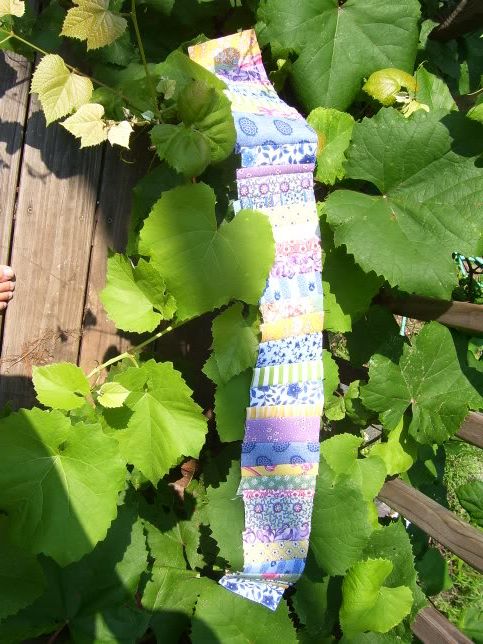 This is the border resting on some grape leaves on the porch. I don't know if I'll work on this more before going home, because I'd like to have a rotary cutter to even out the top and bottom edges. Either way, I'm glad I've done something with the scraps, because seeing them lying around made me feel neglectful.