For some reason the purple fabric looks really bizarre in the smaller format of this photo, but if you click on the picture it's much more true to life.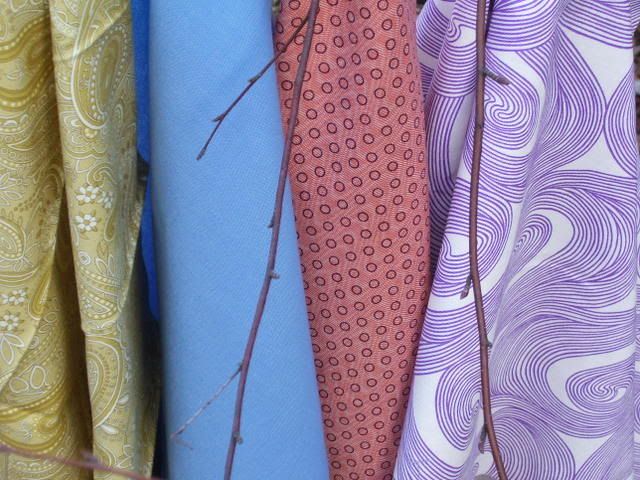 I brought the paisley fat quarter with me to purl patchwork, and the original plan was to use the paisley, blue, and pink polka dot to make an embroidered knitting needle case similar to the make up case my mom and I collaborated on last week. I was simply drawn to the swirling purple, and I got a half yard so that I would be able to use it in a larger project. Now I'm not sure though; I really like the combination of the three right-most fabrics as well. Better to hold off on the purple or use it now and regret it later?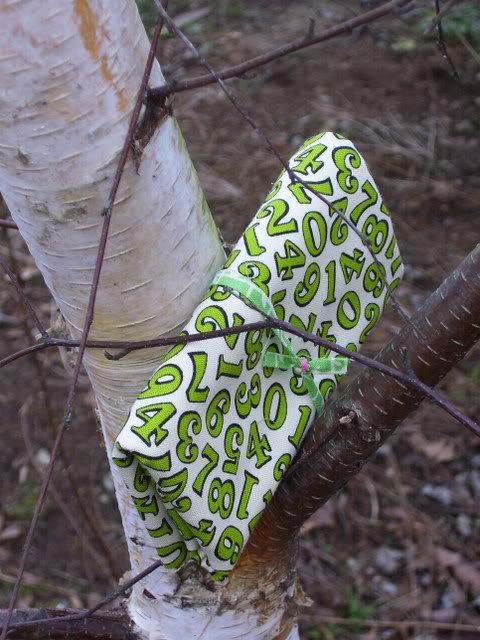 This was a total impulse purchase, and I'm not quite sure what to do with it. I quite like the patchwork combination at
shim + sons
which uses the red version.