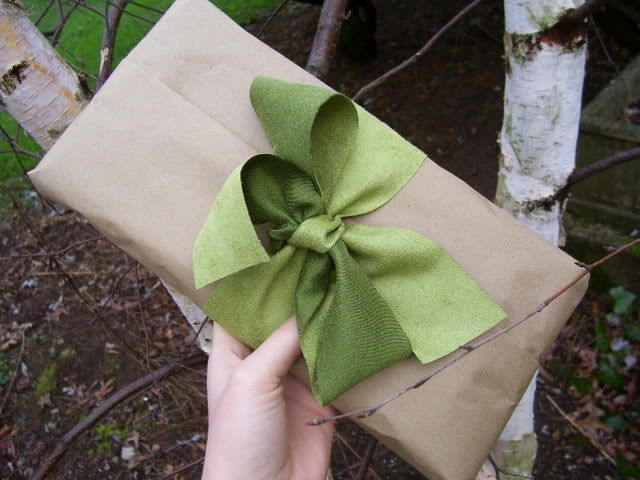 What a lovely bow! The back of the ribbon even feels like suede! What could be in the package? Why is this package next to a birch tree?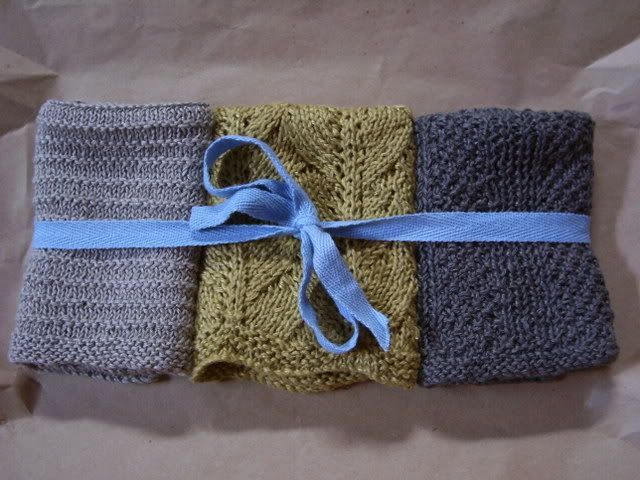 Oh, a present! Linen facecloths! Not for me, though. Two of my friends have been dating for several years, and they have just gotten engaged and moved into a new apartment. My first plan was to give them a picture I took last summer, but at this point I think their need for functional things outweighs their need for art. Besides, there's still a wedding that will need a gift.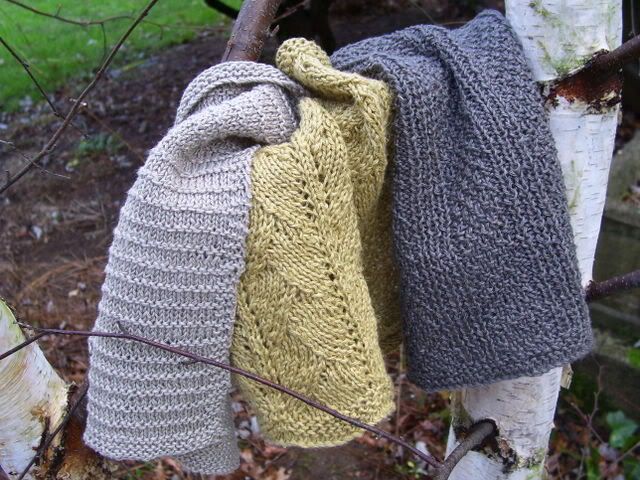 It's allegedly the middle of winter, so the first yarn store I went to didn't have any linen in stock. My mom and I had been planning a trip into New York, however, so we stopped by
purl
and purl patchwork. Such cute stores! The storefronts are adorable
bursts of color
on the street, and that's before you've even gone inside. It must be something about being accustomed to New York apartments; those stores make the best use of every square foot I have ever seen.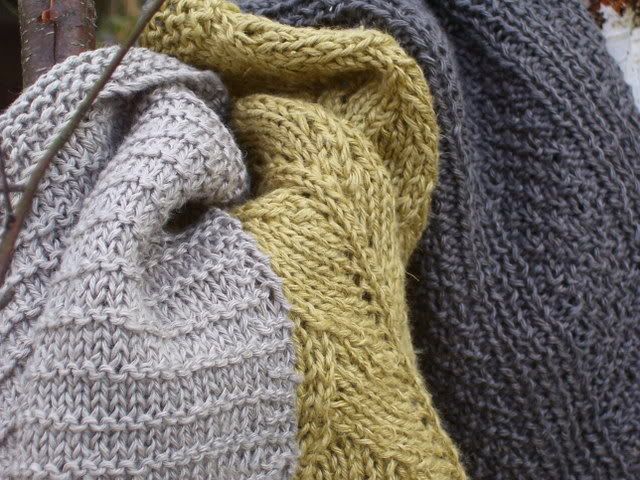 It's amazing what a little natural light will do, I confess to taking most of my pictures at the end of the day. The gold colored one in the middle is my first attempt at anything like lace. Without following it in chart form I couldn't memorize the entire pattern in the time it took to finish the face cloth, but I understood how the increases and decreases were functioning, which was exciting. I love that point when the pattern stops being a puzzle and starts making sense.
All three of these came from the book Knitter's Stash, edited by Barbara Albright. After finishing the first two (oatmeal and dark gray) I felt confident enough to try making up my own plan for the third. I wanted to try a basket weave stitch I found in Barbara Walker's Treasury of Knitting Patterns, but I chickened out after two full repeats when I couldn't see how the pattern was going to show up. I'd like to try it again, in wool, and see how it turns out.
One thing I love about coming home on breaks is that the main library branch here has a fairly large and well rounded selection of knitting books. I've been able to sample so many books that otherwise I wouldn't have been able to look through. I also have spent far too many hours looking for patterns sitting on the floor in the stacks.