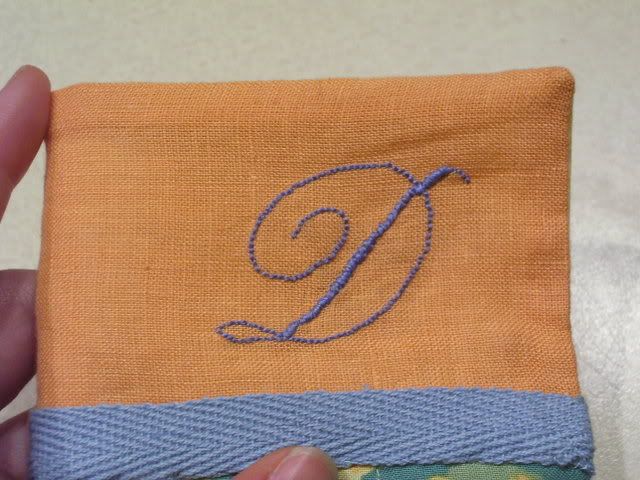 My mom and I collaborated to make this make-up case following the pattern in
Hip to Stitch
. Instead of closing the case with tied ribbons we put in a snap, which will be much easier for the recipient to use. In general the embroidery instructions are easy to follow, but the instructions for finishing the rest of this project were quite confusing. I don't remember having trouble making the case for guitar picks, so I think part of the problem was that she included directions for two sizes (the larger size is for knitting needles). Both gifts were well received, so I'm glad to have made them. Although when I asked Dylan about taking a picture of the pick case I found out where he really keeps them...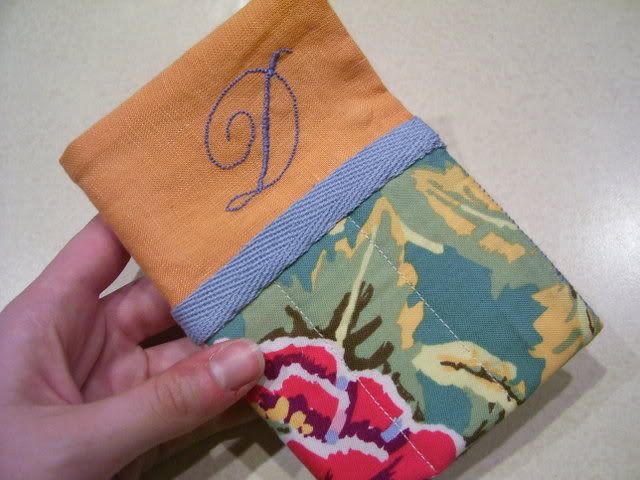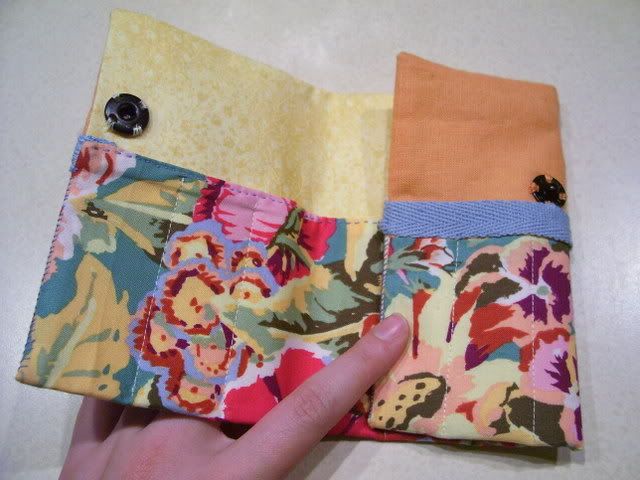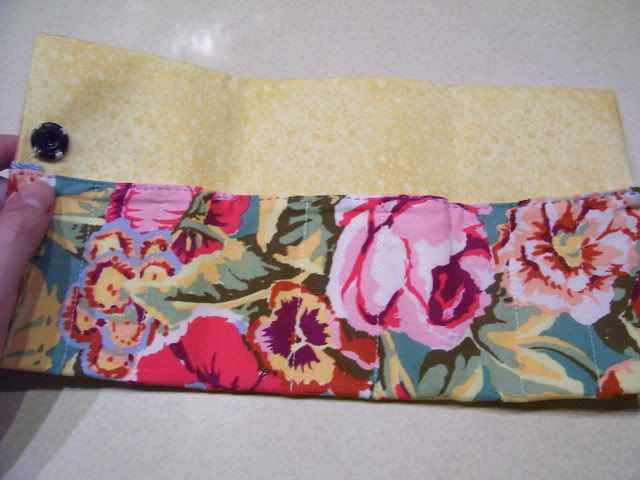 Even though it isn't as secure I think it looks better without the top flap folded down and tucked in.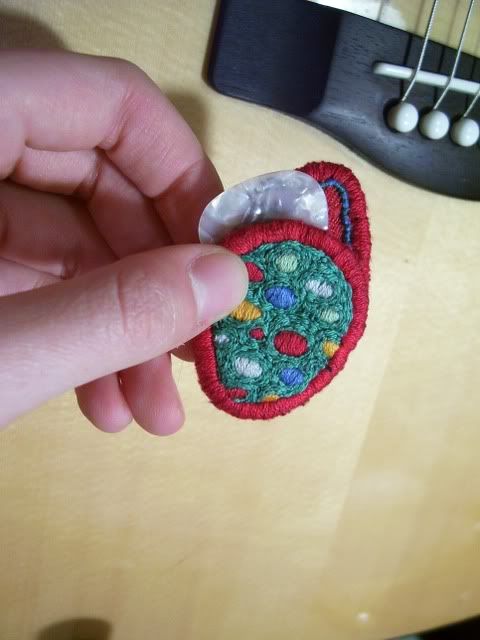 And now the secret is out:
I'm crushed! Just kidding. I know putting stuff away is hard. I just can't imagine this is good for the strings.