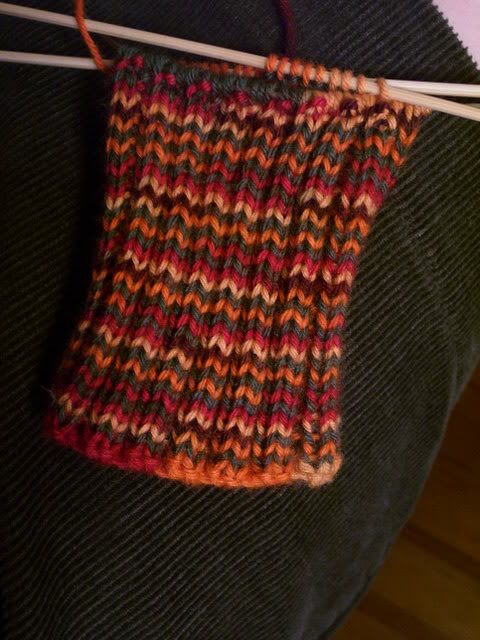 My first properly sized sock has so far been incredibly frustrating. The knitting has been fine, but I originally cast on a size too large (I was hoping to gift them, but didn't have a foot to measure while I was on the train). I was trying to keep them a secret, so I was quite far along before I realized my mistake. My second attempt has been much better, but I'd like the socks to stay snug all the way down the ankle, which won't be possible without decreasing the number of stitches along the way. Since I'd rather just follow a pattern all the way through for my first pair without messing around with the number of stitches, I've decided to skip my first pair entirely and work on the second.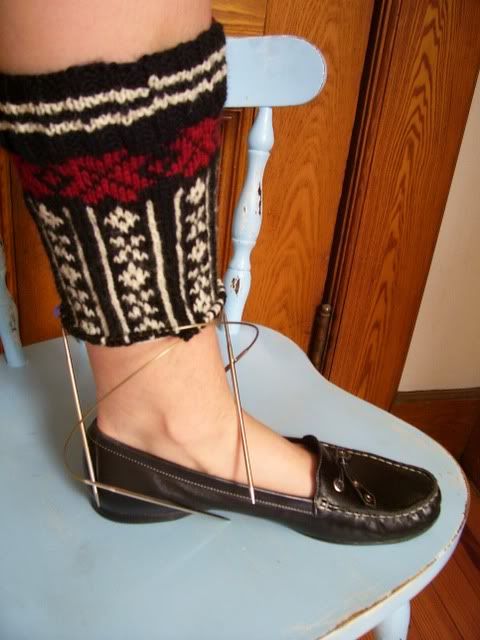 Ahh, much better. Nice and snug. I'm using the machine washable Dale Falk wool-or at least, that was my intention. Somehow I ended up with the black and red in Falk and the white from another line of their yarn, Hauk, which must be washed by hand. I didn't notice until I'd already started knitting, and I've decided to just wing it and hope for the best.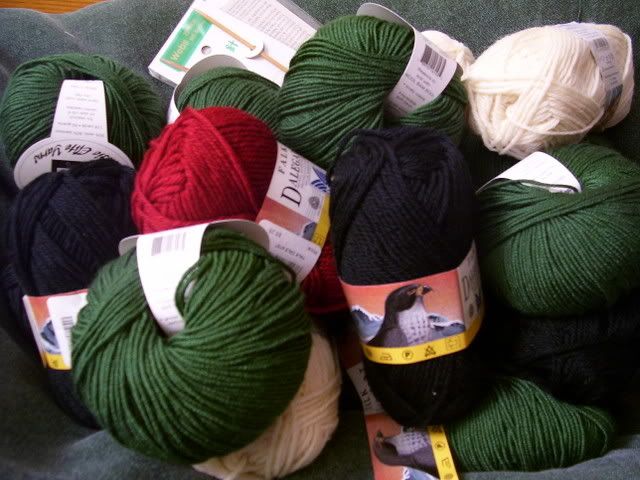 Bad stash knitter. The green is Classic Elite Wool Bam Boo, which I'm planning to use for the
Green Gables
pattern from
zephyr style
.