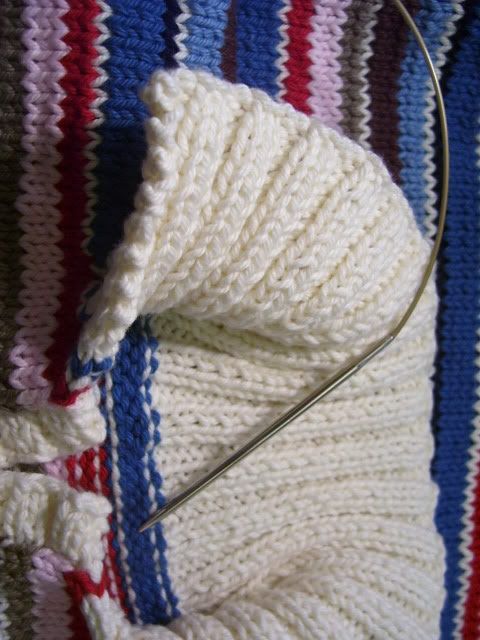 I have a new love.
In normal circumstances, I am not one to add my voice to the chorus of product promotions. I stopped scrapbooking when it began to feel all about acquiring the newest paper or the most innovative cutting device. However, everything I have ever heard about Addi Turbo needles is true. I will spare you the many, many details and instead give you two short points:
1. The needles are quiet enough that I can knit in a group setting without feeling like a jerk.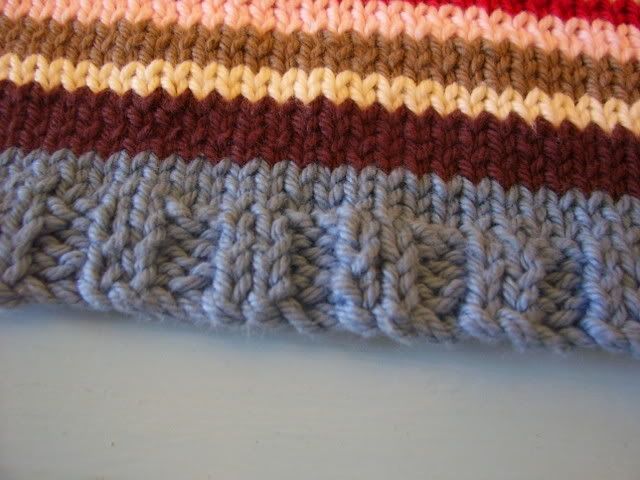 2. My gauge is much more consistent than on the needles with which I started the sweater. I had to concentrate on my tension in order to get the ribbing along the bottom, and you can see that there are still some random wonky stitches. The collar isn't exactly perfect, but it is much better and it didn't require my attention. In fact, I think most of the weird stitches happened after I noticed how much better the Turbo needles were and I got afraid of messing things up.
I'm glad to have discovered this brand early on. I haven't had too much experience on different types of needles, but it turns out that I do, in fact, have a favorite.