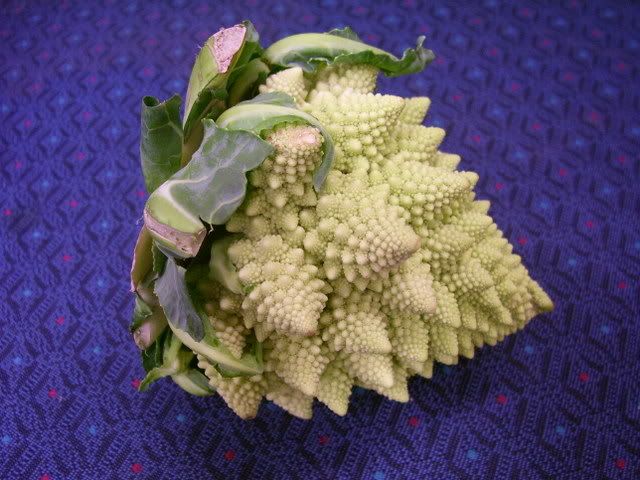 This, my friends, is an Italian Cauliflower. Weird, huh? Our anonymous winner is, in fact, my mom, so I will be bringing the aforementioned Prize home with me for Thanksgiving.
While I have been cleverly distracting you with Contests and Disasters, I have been feverishly working on the sweater behind your backs. Oh, right, remember the sweater?
I have finished the front, which I was stuck on the last time I posted about it. I have finished the sleeves. I have even, you will note, sewn together my first pieces of knitting
ever
. And I have started working on the collar. Not bad!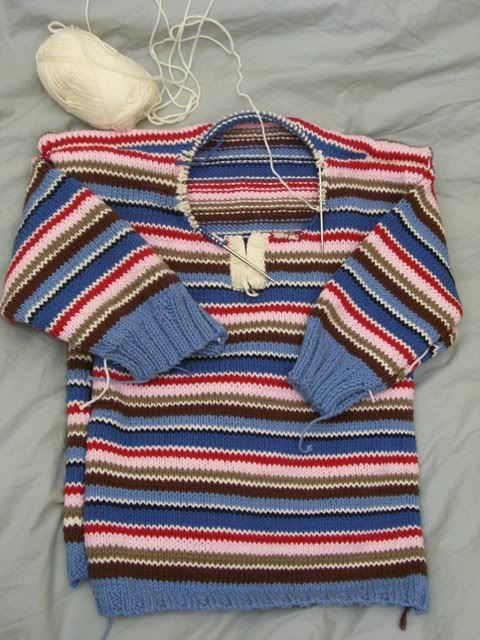 I really like the collar on this sweater. See that circular knitting needle? I started with a pair of regular needles and I got about halfway around the neck before I decided that it most definitely would not work.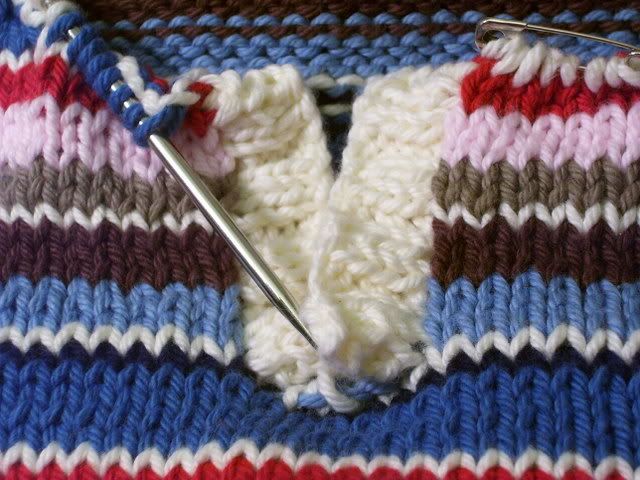 One unfortunate aspect of starting this project was that it required buying a lot of yarn. I could have made a sweater for me with the yarn I bought for this project. Granted, it would have had crazy proportions of colors, but it would still be a wearable garment. On the upside, I now have enough yarn to start thinking about trying a simple intarsia project. Here are the leftovers, pictured without the full skein of white for the collar: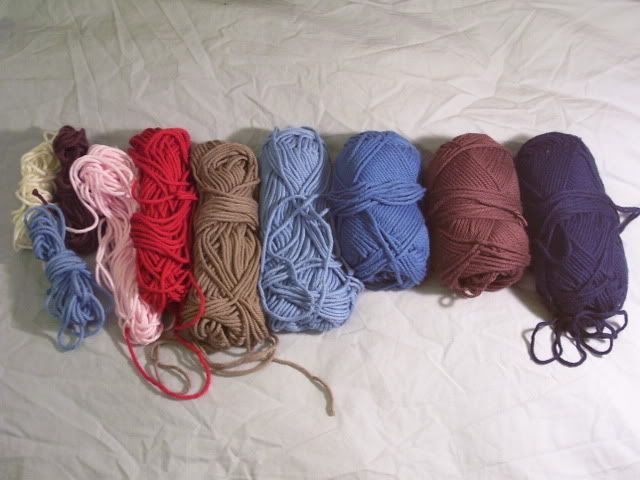 P.S. Firefox should learn how to spell intarsia. Seriously.