Poor little Z. was overheating when I finally got her into the sweater. In addition to wearing a shirt and sweater underneath, she had to deal with a fire in the fireplace, so I don't blame her for feeling all floppy.
It's unraveling a bit, but this is my first swatch ever: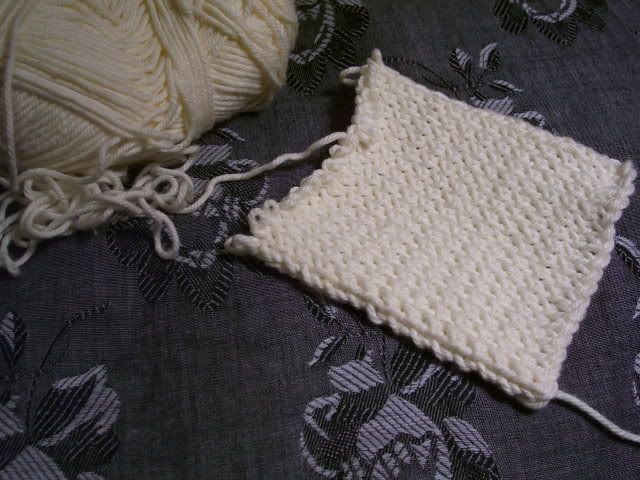 Awww. We've come a long way, baby. I'm a bit frustrated with the extra yarn. I found four untouched skeins I had forgotten about lurking in my knitting, and two of them are even in the same color. Pink, if you must know. I know this could have something to do with using Rowan instead of Debbie Bliss, but it still makes me suspicious. I wouldn't care as much if I hadn't unraveled my final swatch because I was afraid I would run out of pink. Oh well.